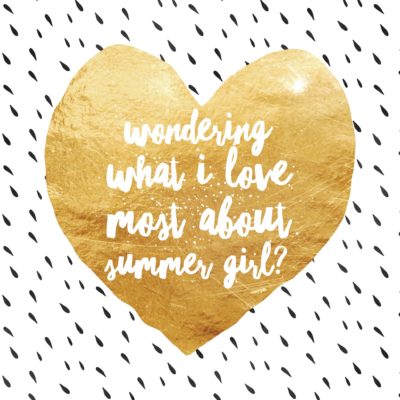 A.S. Green's Favorite Scene from Summer Girl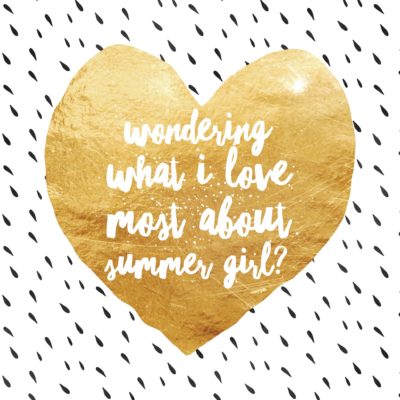 This is one of my favorite scenes from Summer Girl. First kisses are always a mix of emotions: excitement, terror, confusion, joy.  Being happily married for over twenty years myself, my first kisses are long behind me. I think that's why they're so much fun to write.
Bennet must sense me watching him because he turns his face toward me. His eyes gaze into mine, holding them for an eternity, then they drop for a second to my lips, then back up again.
"I like you," he says. Just like that. No messing around.
"Right," I say, trying to be equally cool but failing miserably. "Because you find me entertaining. Isn't that what you said?"
A grin slowly pulls across his face. "Yeah."
There is an agonizing moment of hesitation. My stomach tenses then flutters. I don't even know who moves first, only that the next thing I know his lips are crushed against mine, and they're warm and firm and—God—they know exactly what to do.
His tongue slips past my lips and tastes sweet, like chocolate. My fingers press the defined muscles in his shoulders, one hand sliding down to his chest, feeling his heart beating against my palm. He is gentle, but I can sense the growing intensity in him.
Kissing Bennet is like stepping into the lake. First shocking, then slowly I acclimate, sinking into the luxury of it. His hand wraps around my ribs, right below the swell of my breast, and I'm in way over my head, drowning in the sensations that overrun my body. No one has ever kissed me like this. Not even Andrew in all my wildest fantasies. Andrew. Andrew! Oh my gosh, what am I doing?
"Bennet?" I say, pushing myself away from him.
His breath is hot against my goose-bumped flesh, and a tingle of electricity races down my spine as his hand cradles the back of my neck. "Hmmm?" His eyes are still on my lips.
I keep my palm against his chest to maintain some distance. "I'm sorry. I don't do things like this."
"Well, you can not do it again, if you'd like."