Irish Soda Bread and Cinnamon/Honey Butter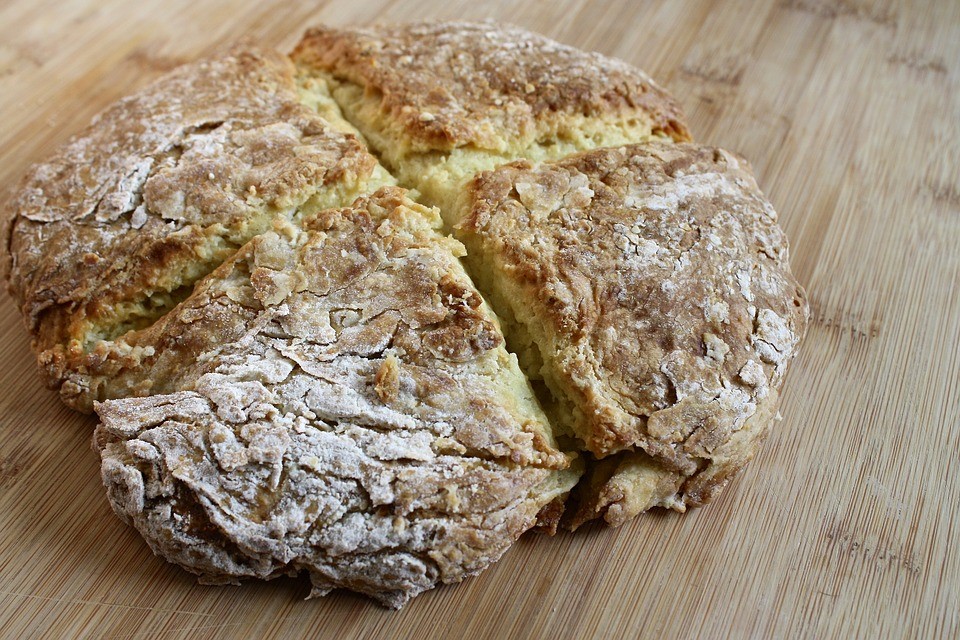 In my young adult novel, Cold Hard Truth, the father is originally from Ireland (a country near and dear to my heart). With St. Patrick's Day just around the corner, enjoy this recipe for Irish Soda Bread and cinnamon/honey butter.
3-1/4 C flour
1/3 C, plus 1 T sugar, divided
1 tsp. baking powder
1 tsp. baking soda
1 tsp. salt
1/2 C (1 stick) cold butter
1-1/3 C buttermilk
1/2 C currants or raisins
Preheat oven to 350 F. Mix flour, 1/3 C of sugar, baking powder, baking soda, and salt in large bowl. Cut in cold butter with a pastry blender or 2 knives until mixture resembles coarse crumbs. Add buttermilk and currants; mix just until moistened.
Place dough on floured surface, knead 10 times. Shape into a round loaf, 2-1/2 inches thick. Place on greased baking sheet. Cut a 1/2-inch deep "X" in top of loaf. Sprinkle with 1 T. remaining sugar. Bake 1 hour or until golden. Cool completely. Cut into 16 wedges.
For honey/cinnamon butter. Mix 1 T. honey with 8 T. softened butter. Sprinkle with cinnamon.