Home of USA Today Bestselling Author A.S. Green
Available Now! Blood Lessons
At the University of Glasgow, Callum Campbell is the sexy new professor that everyone drools over and somehow Zahra is the lucky girl who not only went bungee jumping with him, but also got to jump into his bed. Of course, that was before she knew he was going to be her professor.
Now Zahra has to pretend their wild night never happened and focus on keeping her coveted spot in the archaeology program. That's what's important. She worked her butt off to get here. So forgetting about Callum shouldn't be too hard, right?
Wrong. So wrong. Callum is not only incredibly hot for a history professor, he's freakin' brilliant. And nothing turns Zahra on more than brains. And okay, sure, the abs don't hurt.
Thankfully, they both agree a line must be drawn and they should remain professional. That is, until Zahra uncovers a mysterious stone that Callum claims holds a prophecy about the return of the fae. Except…the fae aren't real. Or so Zahra thought.
Racing against time to decode the prophecy and earn top spot in the program, Zahra learns there's more to Professor Campbell than originally caught her eye. He's a ba'vonn-shee, an ancient race of blood-drinking fae from the highlands. And by saving the future of the fae, she just might save them both.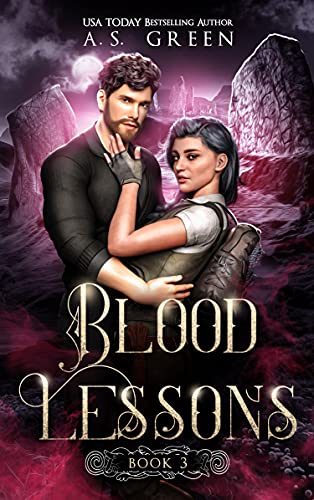 The Fae Hell Hound's Fated Mates Series
Let's Connect on Social Media: