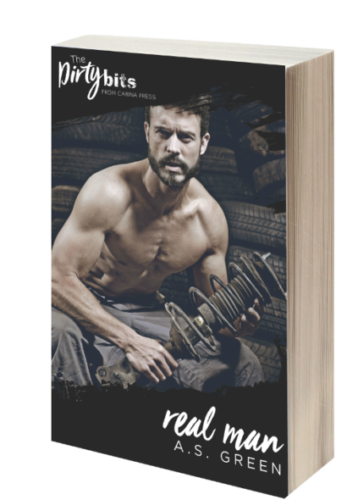 The Dirty Bits from Carina Press give you what you want, when you want it. Designed to be read in an hour or two, these sex-filled microromances are guaranteed to pack a punch and deliver a happily-ever-after.
A broken-down Mercedes is not what lawyer Claire Sweeney needs at this particular moment in time. The mechanic sent to collect her, though, is just right: tall and solid—a real man.
The kind of guy who shows you how he is in bed just by the way he walks.
Michael DaBruzzi assumes he knows all there is to know about Claire. Silk blouse, pencil skirt, take-me heels. She's rich. An elitist. Probably never lifted a finger to do any real work her whole entitled life.
Definitely not a screamer.
But Claire's hiding a lot under her fancy clothes and composed facade. From the moment she climbs into his truck, Claire's out to show Michael the truth: she's no princess, and she's not afraid to get dirty.
For those times when size does matter. The Dirty Bits from Carina Press: Quick and dirty, just the way we like it.
This book is approximately 13,000 words
One-click with confidence. This title is part of the Carina Press Romance Promise: all the romance you're looking for with an HEA/HFN. It's a promise!