A broken-down Mercedes is not what lawyer Claire Sweeney needs at this particular moment in time. The mechanic sent to collect her, though, is just right: tall and solid—a real man.
The kind of guy who shows you how he is in bed just by the way he walks.
Michael Dabruzzi assumes he knows all there is to know about Claire. Silk blouse, pencil skirt, take-me heels. She's rich. An elitist. Probably never lifted a finger to do any real work her whole entitled life.
Definitely not a screamer.
But Claire's hiding a lot under her fancy clothes and composed facade. From the moment she climbs into his truck, Claire's out to show Michael the truth: she's no princess, and she's not afraid to get dirty.
Real Man is published by Carina Press, an imprint of Harlequin Books. Carina's "The Dirty Bits" line of novellas gives you what you want, when you want it. Designed to be read in an hour or two, these sex-filled microromances are guaranteed to pack a punch and deliver a happily-ever-after.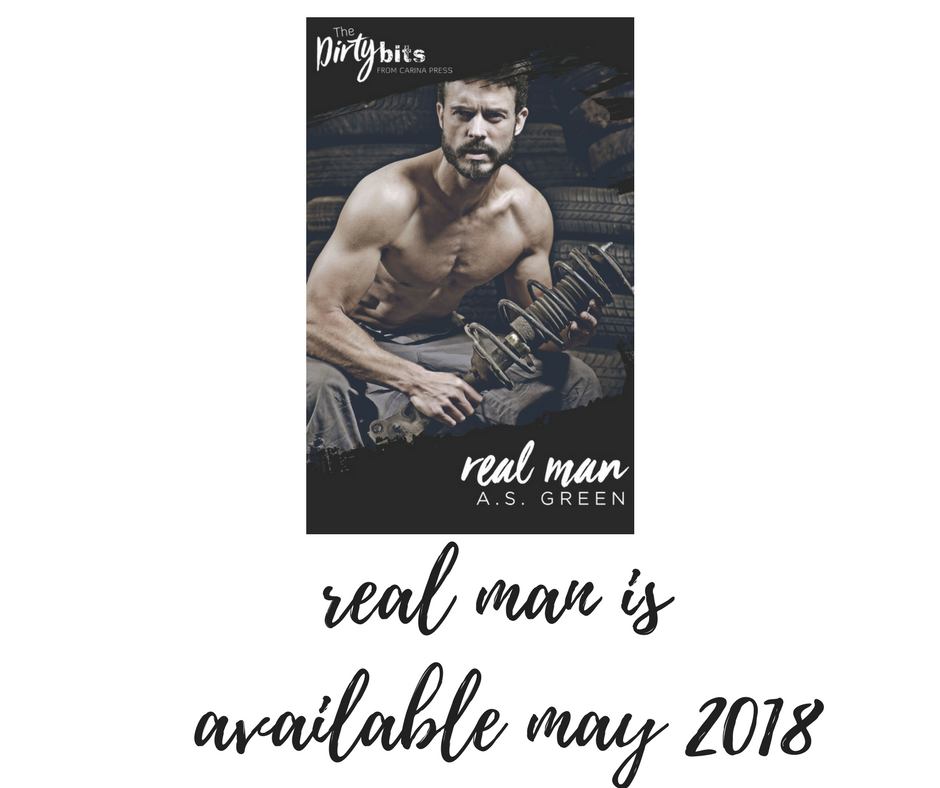 A songwriter is nothing without his muse. Sucks that mine turns out to be Katherine D'Arcy––hot as hell, but the very definition of country-club living and everything I came to this quiet little island to escape. The last thing I need is some live life by her day-planner summer girl screwing with my head, but I can't stop thinking about her…those curves, silky brown hair, and those eyes… I left that privileged world behind when I came up to Little Bear Island hoping for some inspiration to write my songs. But here I am still, two years later, unable to write crap. That is until Katherine showed up to tend the lighthouse for the summer and drive me crazy. With her here, the writing has never been better. If only there weren't that one inconvenient truth I've been keeping from her… Because when she learns what I've been hiding, I know I will lose her forever.